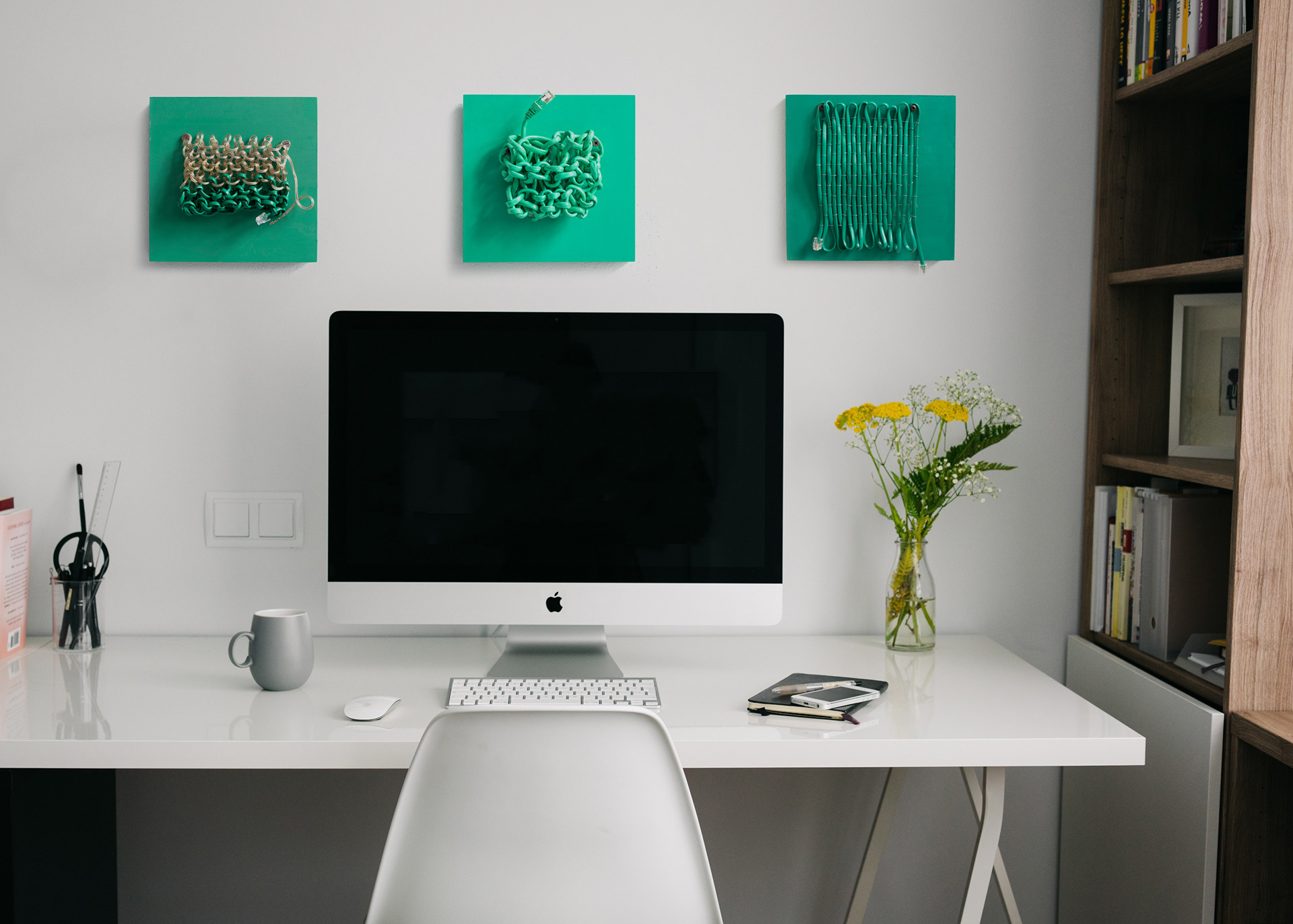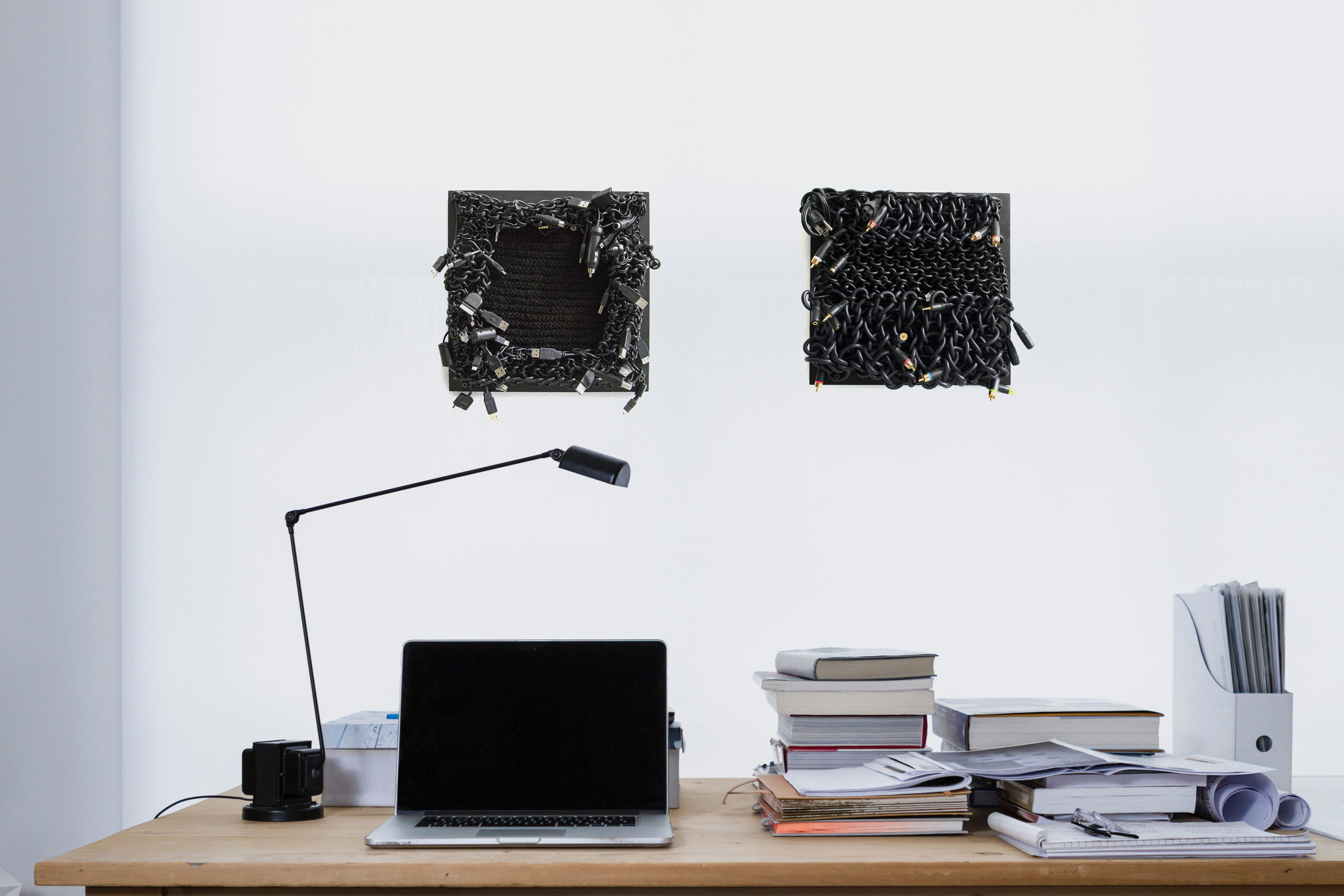 ​​​​​​​
Questions
​​​​
?  Maybe I can help answer a few here:
Installation:
Easy wire hanging in the back!  Also small pieces work great with Command Picture Hanging Strips if you don't want holes in the wall.  Happy to address any case-by-case installation setups.
Maintenance:
  To avoid fading of the plastic from the cables, it is recommended that the artwork is displayed where it doesn't get hit with direct sunlight.
Easy to dust!  Use a product like Dust Off compressed gas duster like what you might use to dust your keyboard.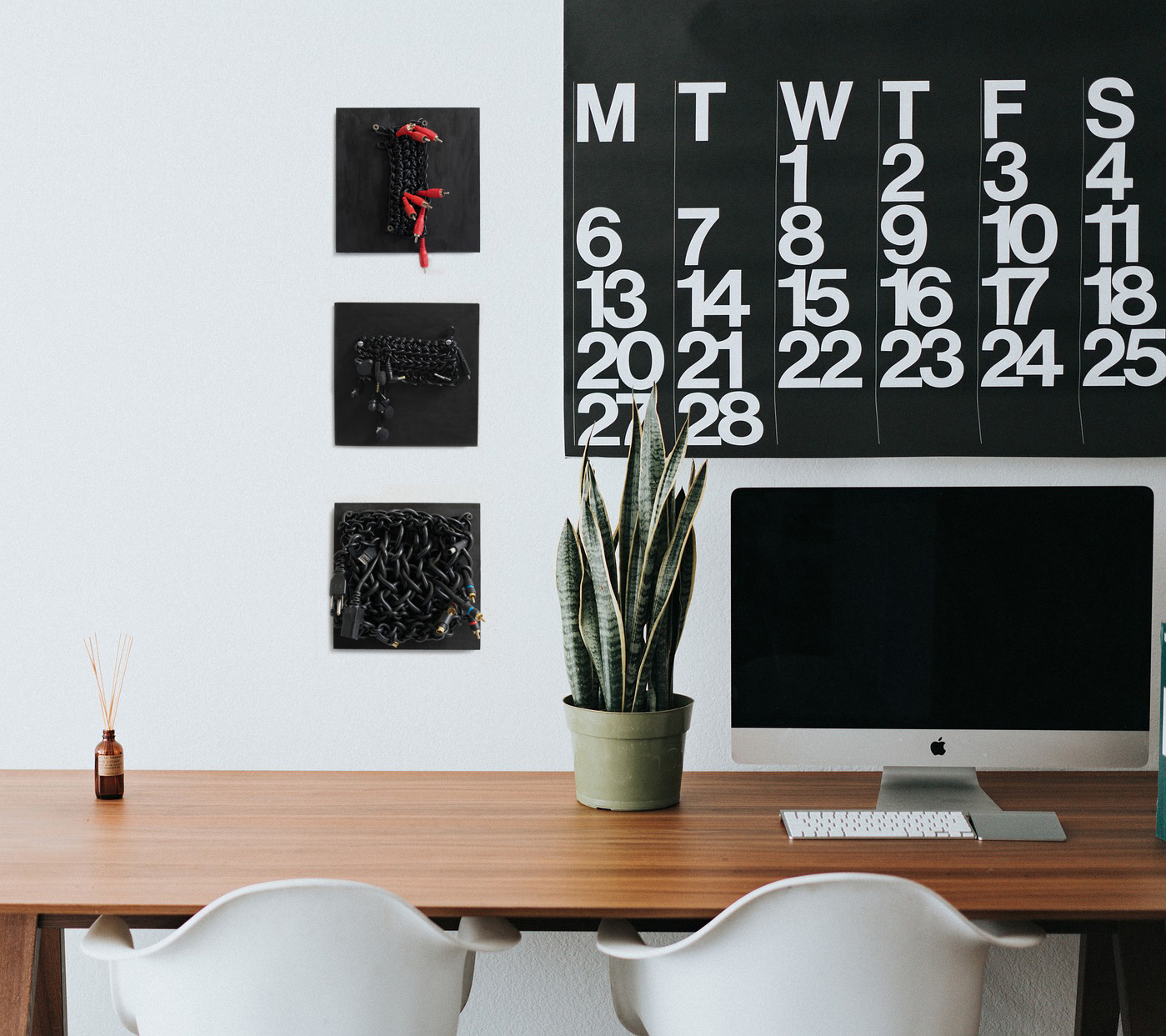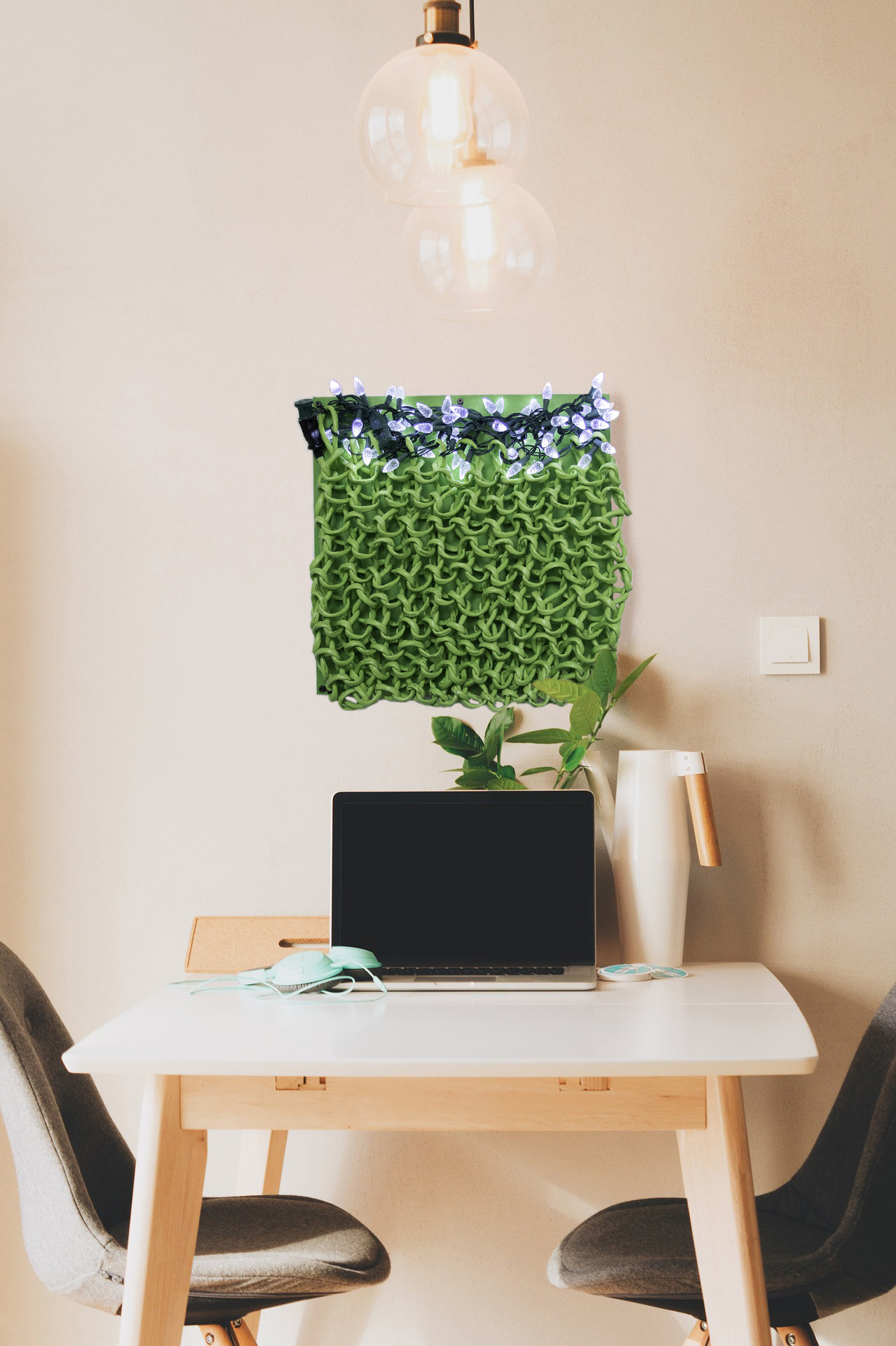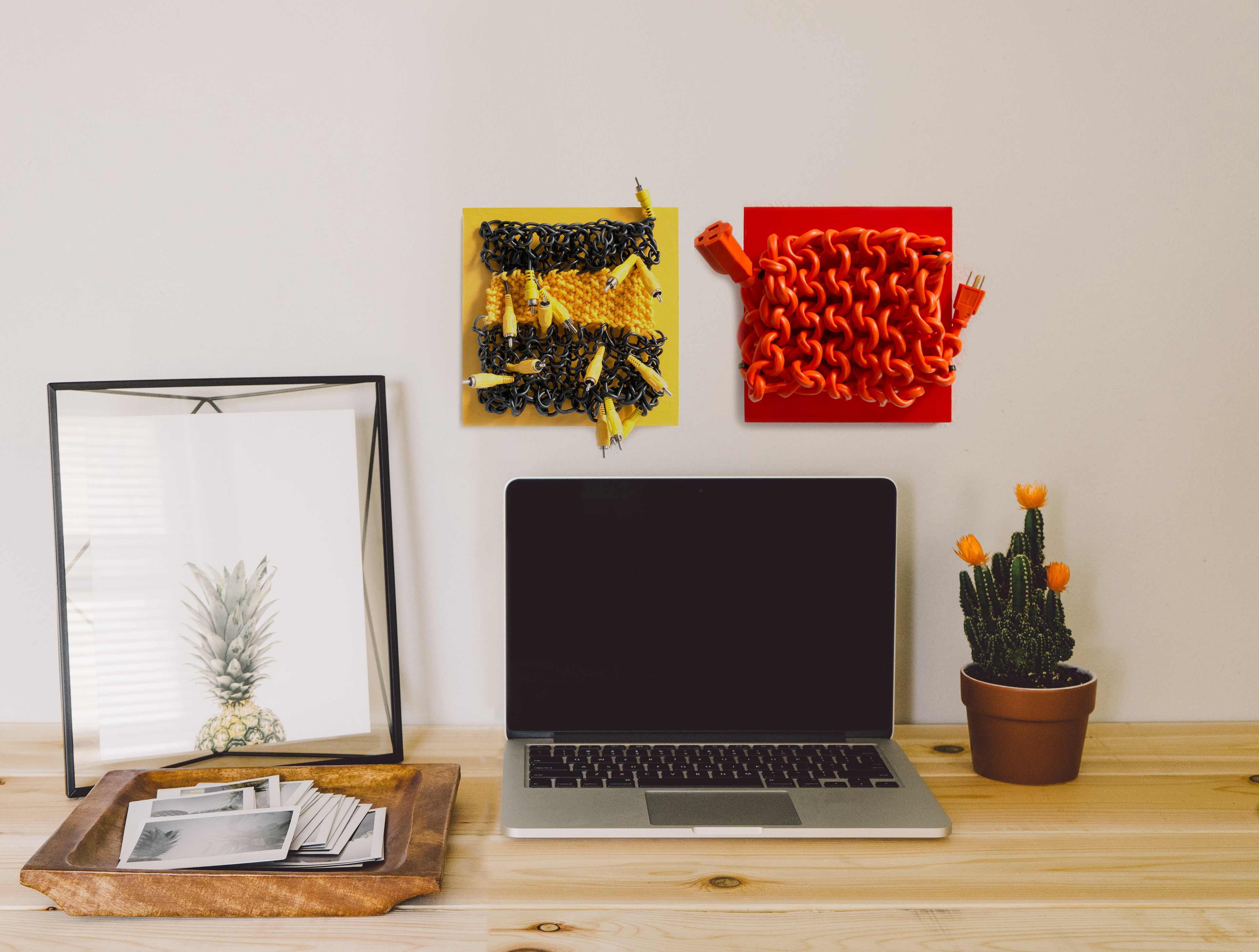 2017: Ethernet cables and orange extension cords are knitted and knotted into this barcode design for jobscan.co with their company name encoded into the barcode!